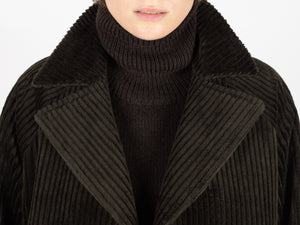 Our Story Our products are made with the finest material, craftsmanship and a sense of understated elegance.
The Matter of Time collection is based on perfecting core wardrobe essentials such as The Coat, The Sweater, The Shirt, The Pant and The Scarf. Designed in Sweden and developed in close collaboration with our fine Italian producers. Materials are carefully sourced and selected based on quality, longevity and sustainability.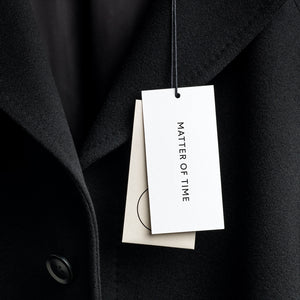 My style leans towards the masculine, but I think I am feminine in it. I like the feminine body in masculine shapes. – Charlotte Rampling
A Curated Edit The collection is the result of years of refining the perfect wardrobe for a contemporary lifestyle.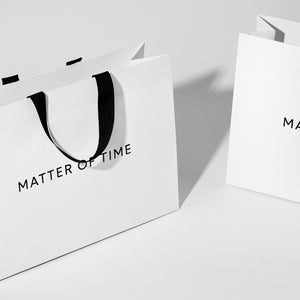 Matter of Time was founded in 2017 by Eva Beckman and Anette Klintfeldt. Both have long careers and vast experience in developing Swedish and International fashion brands. For years they have contemplated the idea of developing a collection of perfect pieces for a complete wardrobe solution. Matter of Time is the platform which enables them to transform these ideas and knowledge, bringing to it their expertise within design, product development and effortless sense of style.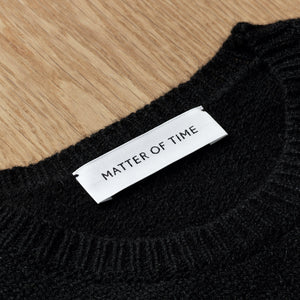 Product Care Caring for your garment properly will keep it pristine and extend the life. Avoid over-washing and refer to the care label for care instructions.
Our Materials All of our materials are carefully sourced and developed based on quality, comfort, longevity and sustainability.