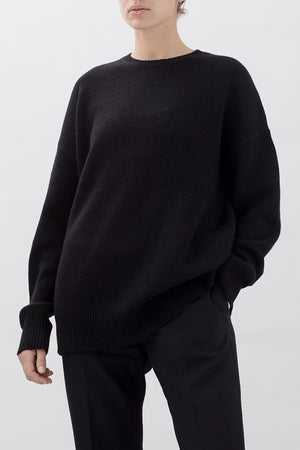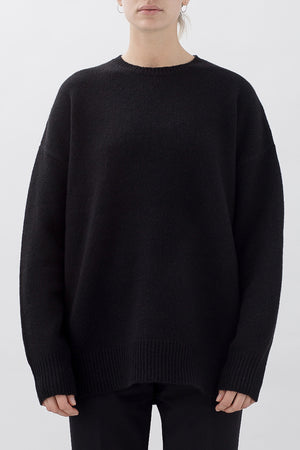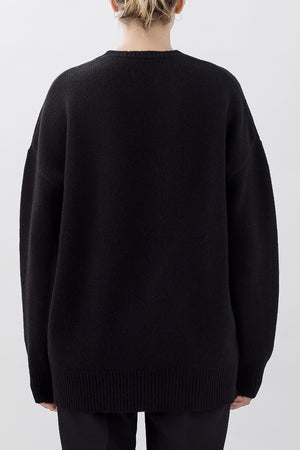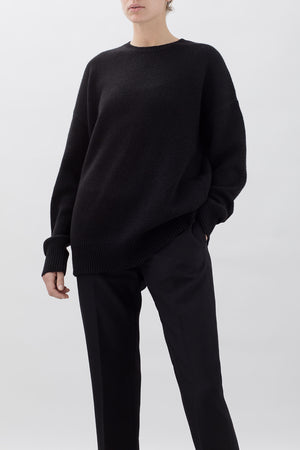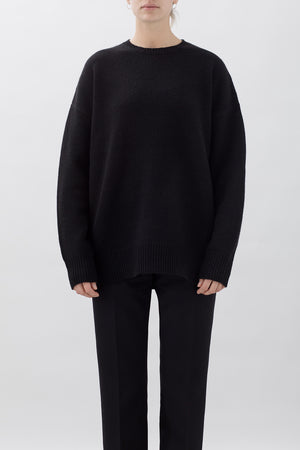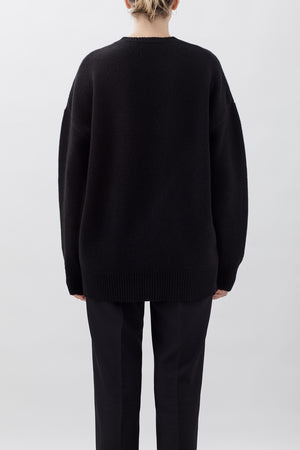 The Long Crew Neck Sweater Black Yak
Details & Care

100 % Yak wool

Made in China

Hand Wash or Dry Clean

Fit & Sizing

Fits true to size

Designed for a relaxed and comfortable fit

Model is 178 cm and wearing a size M

About YAK

 

YAK is a long haired bovine herd animal that lives on the high altitude Tibetan Plateau in Central Asia. To survive challenging weather conditions the yaks have over centuries developed a warm, layered coat for protection.

The thick outer coating of coarse guard hair was traditionally used by nomads to make ropes and tents. The mid-layer fibre can be woven into rough and durable outerwear fabrics. Finest of all the fibres is the dense inner coating of down. It has the right balance between softness and durability. It's warmer than merino wool and more durable than cashmere.

As the yak hair is naturally anti-bacterial, a product made out of this yarn is easy to care for as it can be used multiple times without washing.
ABOUT
An easy to wear everyday sweater. Warm and cosy. Designed for a loose, relaxed and comfortable fit with dropped shoulder seams and a long silhuette to keep your lower back warm. Rib knitted finish at neck, cuffs and hem and no nylon in the rib for a cool and casual silhuette.